Englisch: Hooray 5 - Work on Grammar 3
Eignung:
Mittelstufe
Einsatz:
Englisch, Fremdsprachen
Sprache:
Deutsch
Kurzbeschreibung:
69 Aufgaben und Übungen rund um ?Grammar in Klasse 5?. Das Themenpaket eignet sich sowohl für den Einsatz in der täglichen Unterrichtspraxis der Mittel- und Realschule als auch zur gezielten Förderung von Schülern im Rahmen der Binnendifferenzierung.

Im Fokus stehen diese Inhalte: Use of the simple present, negations, questions and question words, word order, modal verb can, will-future, adverbs of frequency, daily routines, the verbs have, play, like (mixed) and forms of the simple past for beginners. Die Übungen werden mit vielen Bildern in unterschiedlichen Aufgabenformaten angeboten und ermöglichen intensives Üben der einzelnen Themen. Weitere Lehrplaninhalte aus der 5. Jahrgangsstufe wie ?indefinite article, plural forms, personal pronouns, verb (to) be for beginners, possessive adjectives, demonstrative pronouns, prepositions, use of the Genitive-s, there is/there are, affirmative, negative and interrogative forms of the verbs be, do and have/have got, short answers,? werden in Hooray 5 - Work on Grammar 1 bzw. 2 angeboten.

Inhalt:
Simple present; Word order; Question Words; Adverbs of frequency; Modal verb can; Will future; Daily routines; Verbs have, play, like; Simple past for beginners

Sämtliche Inhalte sind als Lernansicht und interaktive Übungen, wie Lückentexte, Zuordnungsaufgaben, Einzelfragen und Multiple-Choice-Fragen am Rechner oder Interaktiven Whiteboard verfügbar. Zudem gibt es die Möglichkeit, alle Materialien als herkömmliches Arbeitsblatt oder auf Folie inkl. des zugehörigen Lösungsblatts auszudrucken.

Hinweise: Um die Medien dieses Themenpakets anzeigen und nutzen zu können, muss das MasterTool-Basissystem installiert sein. Kostenloser Download unter: http://www.master-tool.de/
Um die Verlinkungen zwischen den einzelnen Medien nutzen zu können, ist aus technischen Gründen der Download des gesamten Themenpakets erforderlich.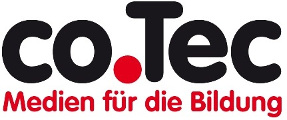 Anzahl der Übungen: 73